CUT-300HD
Delivers superior cutting performance across a broad range of applications needs, professional-grade metal cutting for CNC System.
Application:
Home workshop
Metal workshops
Light fabrication,
Repair and maintenance
These Materials:
Mild Steel
Brass
Stainless Steel
Copper
Aluminum
Input Power:
340~460V, 3-Phase
Amperage Range: 30-300A
Rated Output at 40℃ (104℉):
300A @ 100% Duty Cycle
Weight: 130KG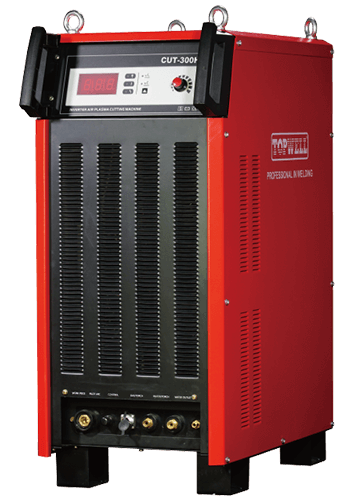 Maximized productivity
The High Definition technology delivers high precision at unprecedented cutting speeds to deliver more parts per hour.
Unmatched reliability
The great manufacturing processes reduce the opportunity for error ensuring every High Definition system meets our high quality standards.
Superior cut quality and consistency
Approved perpendicularity tolerance as lower as 0.4mm (32mm cutting plate).
Work pieces can go directly from the cutting table to welding, painting or assembly without expensive secondary operations.
Minimized operating cost
The high definition CUT-300HD consumables are manufactured with the highest quality standards to ensure consistently longer life..
Long life technology significantly increase consumable life and reduce your cost per part.
Unmatched versatility
Capable to gouging, bevel cutting, hole cutting and CNC cutting.
Bevel technology works with all common bevel head designs and covers V, A, and top-Y style cuts for mild steel..
General View Of Control Panel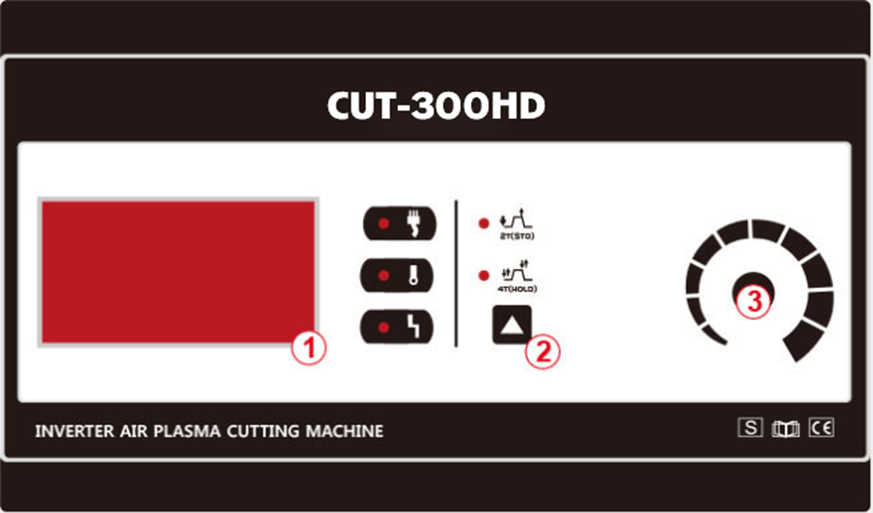 1.Ammeter/Voltmeter Display
2.Encoder Control
3.Mode:2T(STD)/4T(HOLD)
Cutting Capacity
Mild Steel Cut Capacity
Dross free* 32mm
Production Pierce 38mm
Maximum Cutting Capacity (Hand-held) 80mm
Stainless Steel Cut Capacity
Production Pierce 32mm
Maximum Cutting Capacity (Hand-held) 70mm
Mild Steel Cut Capacity
Production Pierce 32mm
Maximum Cutting Capacity (Hand-held) 70mm
CUTTING CAPACITY

LET'S STAY IN TOUCH
Get updates on sales specials and more
FOLLOW US
We want to hear from you!
---
Copyright © 2010 - 2017 www.cn-topwell. All Rights Reserved