Long-life Consumables' Technology
Torch Improvement
Optimized gas parameters are set and controlled by the software. With air or oxygen plasma gas, the HD300MAX plasma cutting system achieves impressive cut speeds, consistent cut quality and exceptional consumable life.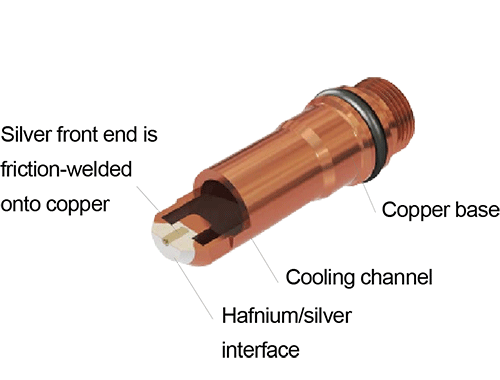 TP300MAX electrodes get Structure promotion,which utilize a hafnium/silver interface at the point of electrical transfer. The hafnium/silver interface extracts more heat and has a stronger bond, enabling a deeper pit depth in the hafnium.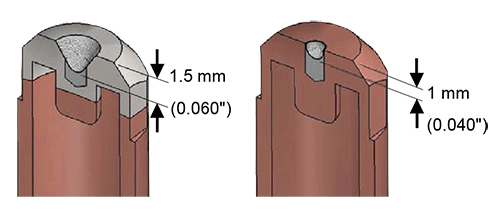 TP300MAX electrodes burn almost twice as deep as standard copper electrodes,doubling SilverPlus life over a standard copper electrode dramatically longer electrode and nozzle lifeincreasing productivity and lowering operating costs.