HD200/HD200W/HD200PRO
High-definition, maximized productivity, long life consumables
Application:
Home workshop
Metal workshops
Light fabrication,
Repair and maintenance
These Materials:
Mild Steel
Brass
Stainless Steel
Copper
Aluminum
Input Power:
340~460V, 3-Phase
Amperage Range: 30-200A
Rated Output at 40℃ (104℉):
200A @100% Duty Cycle
Weight: 165KG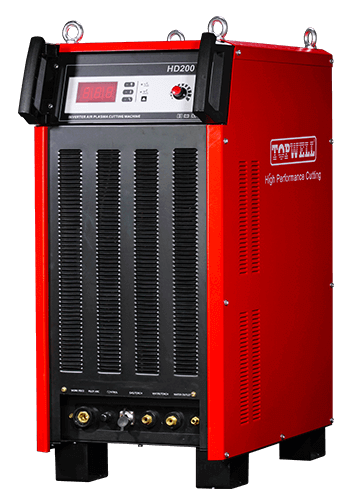 Excellent Cutting Performance
TOPWELL HD series plasma system provides faster cutting speed to maximize productivity.
The cutting speed of dross free can reach 1000mm/min for 25mm mild steel.
With water spray cutting process, the stainless steel and aluminum cutting will be less warping and produce a small heat-affected zone to minimize high-cost secondary operations.
Designed with 100% duty cycle for the most demanding production environments.
Designed and tested as the TOPWELL HD series product for superior reliability in the most demanding cutting environments.
General View Of Control Panel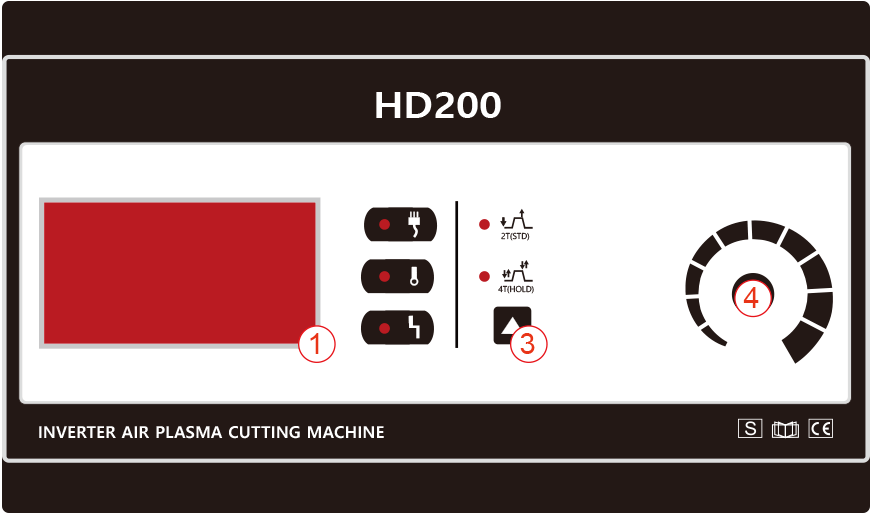 1.Ammeter/Voltmeter Display
2.Encoder Control
3.Mode:2T(STD)/4T(HOLD)
Cutging Capacity (Carbon Steel)
HD200
HD200W
HD200Pro
Capacity
carbon steel
Dross free*(Air/Air)
25mm
25mm
25mm
CNC pierce
32mm
32mm
32mm
Severance
75mm
75mm
75mm
Stainless steel
CNC pierce
/
20mm
20mm
Severance
/
64mm
64mm
Aluminum
CNC pierce
/
20mm
20mm
Severance
/
75mm
75mm
Cut angle
ISO9013 range**
Range 2
CUTTING CAPACITY

LET'S STAY IN TOUCH
Get updates on sales specials and more
FOLLOW US
We want to hear from you!
---
Copyright © 2010 - 2017 www.cn-topwell. All Rights Reserved