STICK-200HD
Compact, indestructible and versatile.
Construction industry
Metal workshops
Agriculture
Repair and maintenance
Input Power:
230V, 1-Phase
Amperage Range: 10-200A
Rated Output at 40℃ (104℉):
200A at 28V @60% Duty Cycle
Weight:12kg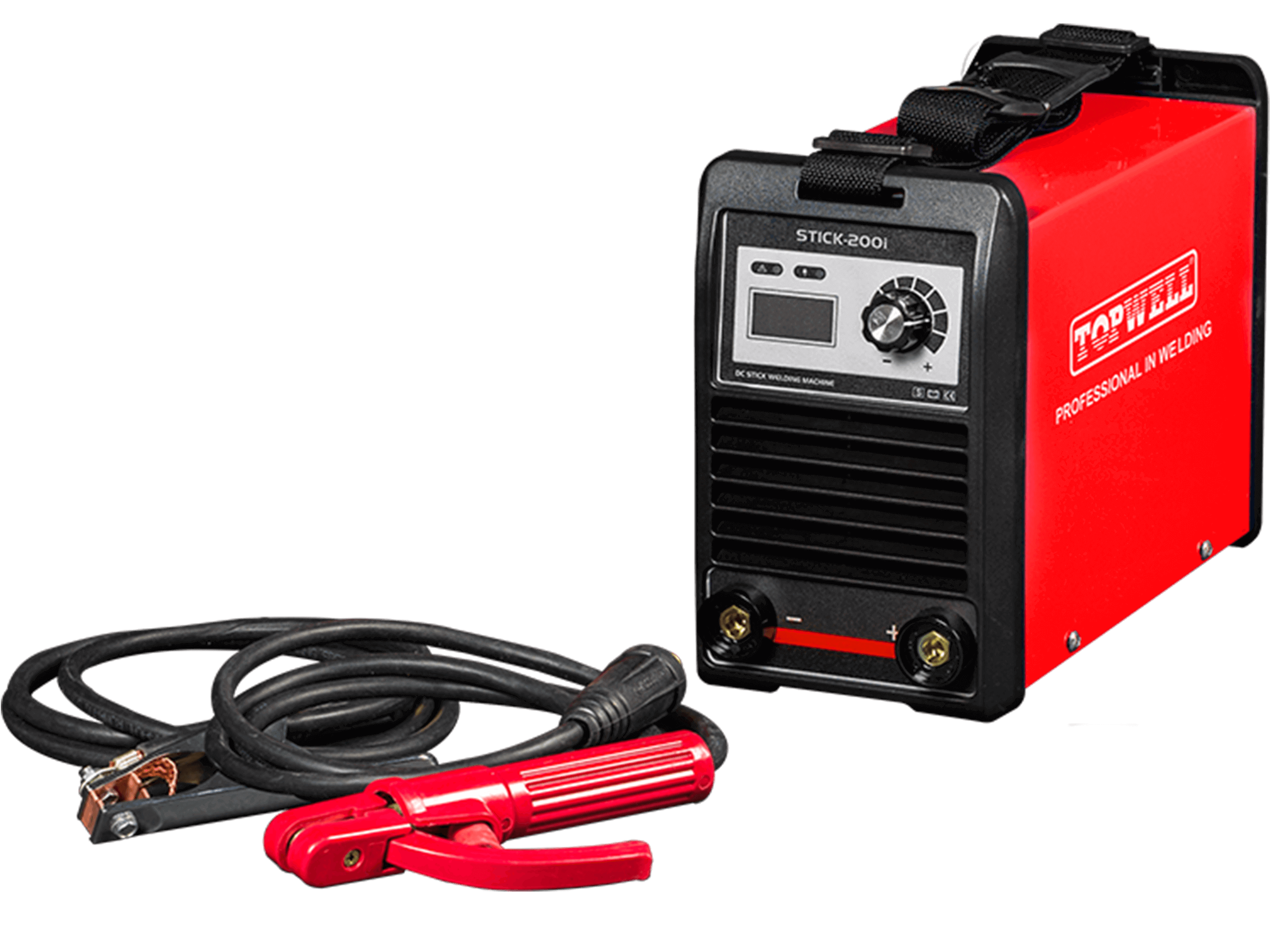 General View Of Control Panel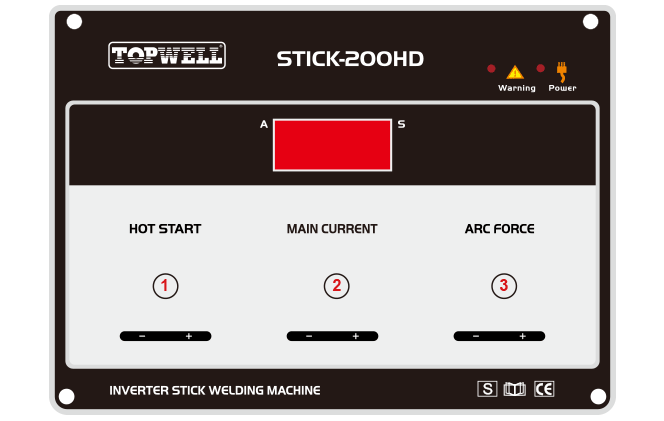 1. Arcforce rotary dial
To adjust the welding parameters to the electrode type used. Infinite setting from rutile (soft arc) to cellulose (hard arc) electrode types.
2. Hotstart current rotary dial
Increased ignition current during the set hotstart period to optimise the arc ignition. Setting from 20 A to 200 A.
3.Hotstart period rotary dial
Increased ignition current (hotstart current) flows during the period set. Setting from 0s to 2s.
HOT START function reliably ignites the electrode and melts perfectly to ensure the best quality even at the start of the seam.This solution makes lack of fusion and cold welds a thing of the past and significantly reduces weld reinforcement. Adjust the hot start current here and the time here.
Arcforce correction
(welding characteristics)
Arcforce is a setting that allows you to adjust the arc to soft smooth arc to a more aggressive digging arc. Setting high is to bump up amperage when you have a really tight arc so that you keep welding.

LET'S STAY IN TOUCH
Get updates on sales specials and more
FOLLOW US
We want to hear from you!
---
Copyright © 2010 - 2017 www.cn-topwell. All Rights Reserved